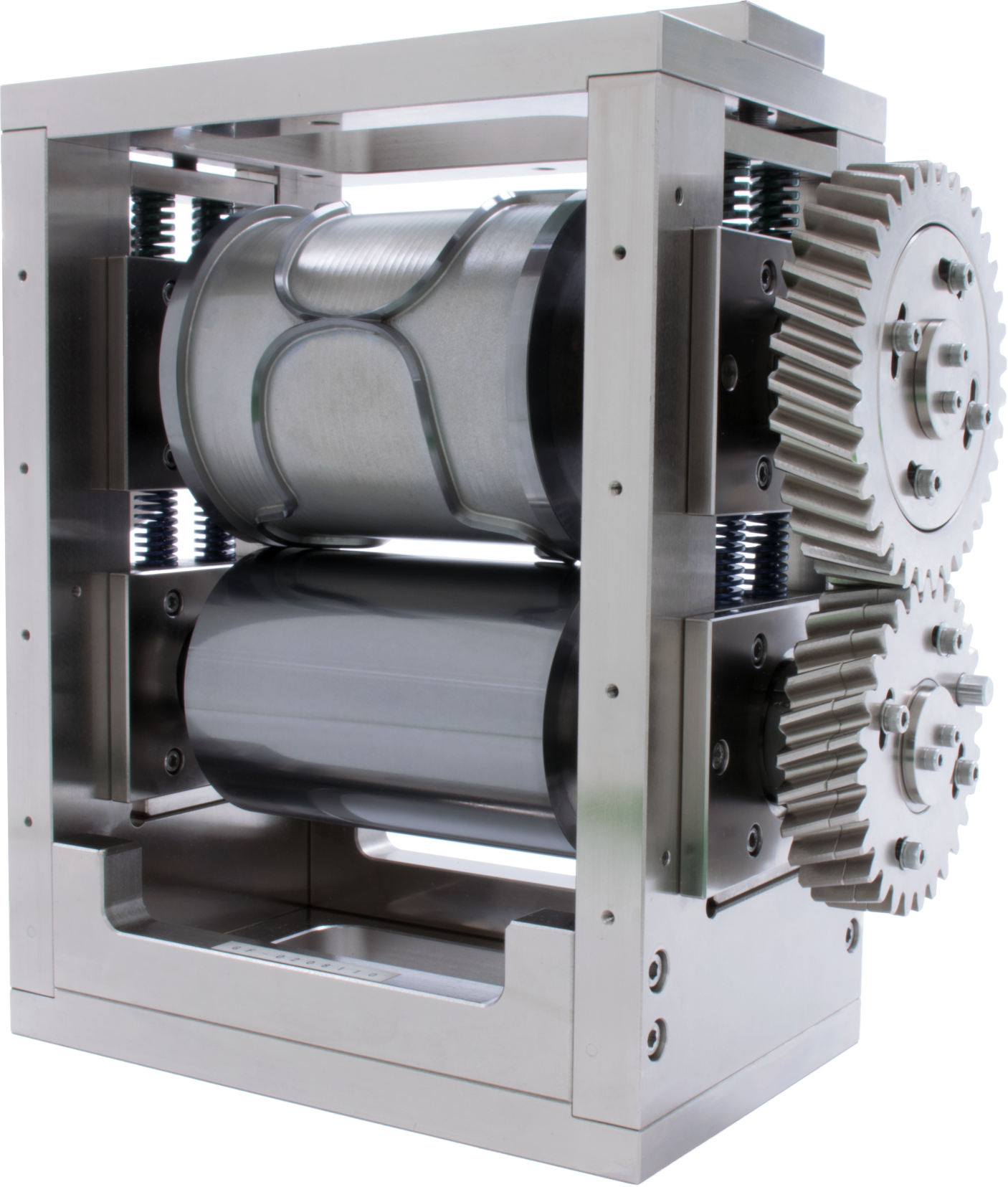 Premium Cutting Systems
As a premium producer of Rotary die cutting systems, Nippon Tungsten specializes in common-edge/jointed cutting patterns and carbide-on-carbide designs.
Read more
Regrind Services
Nippon Tungsten USA provides regrind and repair for rotary die cutters and anvils. Our unique manual filing process allows for more consistent, cleaner cuts, and a longer service life when compared to other resharpening providers. In fact, Nippon Tungsten USA prides itself in the ability to go beyond die cutter resharpening. Our technicians are fully capable of servicing entire die cutting units. Click below to how our process differs from other regrind providers.
Request a Quote
Learn More
New Die Cutters
First developed in 1986 by Nippon Tungsten, our high performance tungsten carbide rotary cutters are created through the use of powder metallurgy and high precision processing technology. Nippon Tungsten offers its specialization in design and sintering to provide you with a custom product to suit your needs.
Request a Quote
Learn More
Expedited Regrinds
With expedited service from Nippon Tungsten USA, your equipment will be returned to you quickly, when you need it the most.
Technical Support
If there is a cutting issue on your production line, Nippon Tungsten USA is ready and able to dispatch a die cutting expert to assist with diagnosing and resolving any problem.
Design Services
Planning a new die cutting system? Allow our experienced team of designers to assist you in creating a new die cutter, anvil, or frame.
About Us
Located in Barboursville, WV, Nippon Tungsten USA serves as a regrind facility for rotary die cutters from any manufacturer. We were founded in 2009 to act as an extension of sales and repairs of our Japanese office, Nippon Tungsten Co., Ltd. With continued experience in the North American Market, we routinely provide support and repair services to customers throughout the western hemisphere. Whatever the need, Nippon Tungsten USA is there to ensure every customer concern is addressed.
Contact Us
Phone :
Email :
Address :
2986 Cyrus Creek Rd, Barboursville WV, 25504